Who am I
Hi, my name is Vladislava. I'm a jewelry designer. I create unusual jewelry for women, micro-macrame earrings and bracelets, bib necklace statements with hand-sculpted polymer clay feathers, and floral hair accessories.
It's a pleasure to welcome you to my blog. I will tell you about the tools and equipment I have had to work with. I will share my opinion about this or that material – what is worse or better for specific tasks in my opinion. Follow the site links, share with your friends, and I will try to publish only interesting and useful content. Email me with any questions, I'll be happy to chat!
A very long time ago my creative journey started. My first handmade exhibition was in 2011 and I fell in love with this world of handmade art.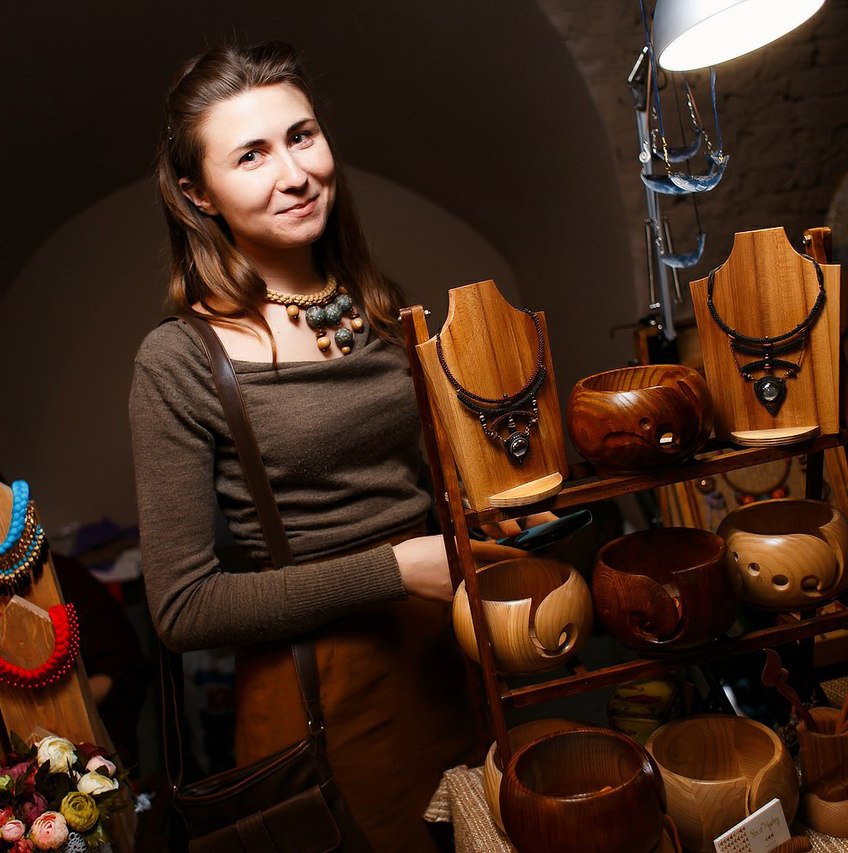 At first, I worked with polymer clay. Then experimented with different types of creativity, materials, and techniques. And started to organize master classes for children.
I participated in many exhibitions, where I shared my experience with other masters, communicated with interesting people, and developed professionally.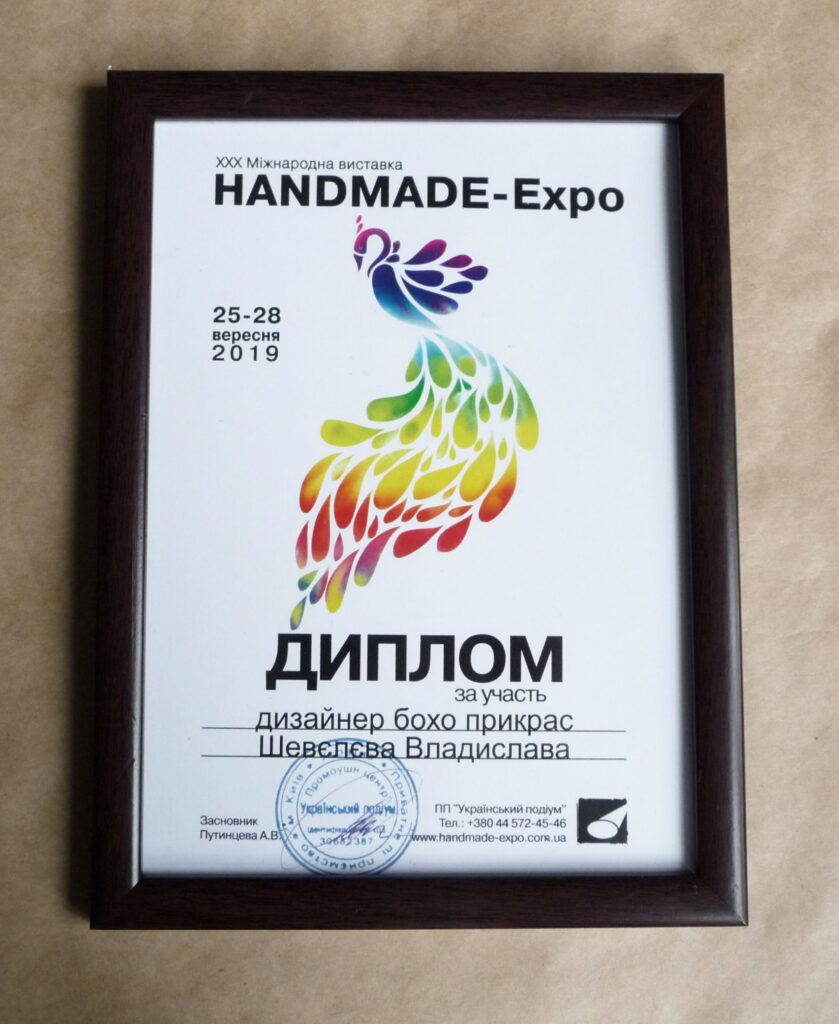 I've been featured on Etsy since 2016. There, my father and I create and sell handmade wooden items – yarn ball holders, pin cushions, table organizers made of wood, and other useful carved wood gifts. Our products are happily used all over the world – America, Europe, Japan, Australia, New Zealand.
Today I discovered a new direction for myself – tufting. This is where I am now experimenting and realizing my creative potential.
Me on Instagram:
Me on Pinterest:
Other contacts: