Imagine this scenario: You're meticulously crafting a cozy sweater, a pair of intricate socks, or a charming hat, pouring hours of your time, creativity, and love into each stitch. Now, the question arises: What's the right price for your hand-knit masterpiece?
At its core, pricing hand-knit items involves much more than just assigning numbers. It's about understanding the value of your time, the uniqueness of your designs, and the intricate dance between quality and competition. In this article, I'm not only going to walk you through the mathematical aspects, but I'll also delve into the psychology of pricing and consumer behavior.
Why Should You Learn How to Price Hand Knit Items?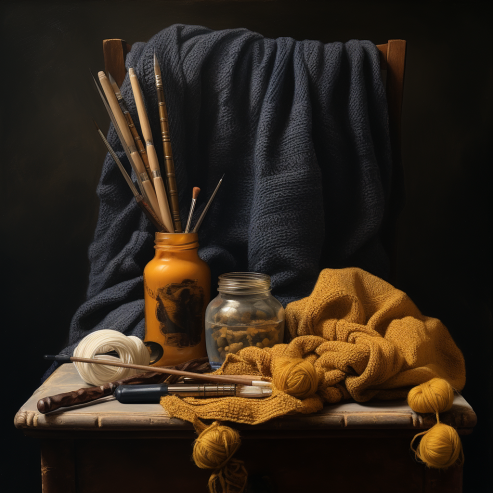 In a world saturated with mass-produced items, hand-knit pieces stand out like rare gems. They're tactile expressions of love, labor, and artistry. But while the joy of creation is its own reward, it's equally crucial to recognize the value of your work in monetary terms. So, why should you get into the nitty-gritty of pricing these treasures?
1. Respect for Your Craft
Quality Over Quantity: Hand-knitted items aren't churned out from machines. Each stitch is a testament to your dedication.
Artistic Integrity: Like any other artist, your unique creations deserve a price tag that reflects their worth.
2. Sustainable Crafting
Covering Material Costs: Yarn, needles, embellishments – these costs add up! Pricing appropriately ensures that your hobby or business remains sustainable.
Rewarding Your Time and Effort: Time is a limited resource. When you spend hours, days, or even weeks on a piece, it's essential to earn a fair return on that investment.
3. Enhancing Perceived Value
Premium Perception: A well-priced item can often be perceived as more valuable or of higher quality. As they say, sometimes the price itself becomes a part of the product's allure.
Customer Appreciation: Customers who understand the value are more likely to cherish the item, leading to a more gratifying exchange between creator and consumer.
4. Economic Independence
Building a Business: For many, what starts as a passion can blossom into a full-fledged business. Understanding pricing is foundational in this journey.
Market Dynamics: Knowing how to price allows you to adjust based on market demand, competition, and trends, ensuring profitability.
5. Confidence in Selling
No More Underestimation: Artists often undervalue their work. Proper pricing techniques will help you ask for what you deserve with confidence.
Transparency with Customers: When questioned about the price, you'll have a clear breakdown to share, showcasing the fairness of the cost.
Stitching Worth: Mastering the Pricing of Hand-Knit Creations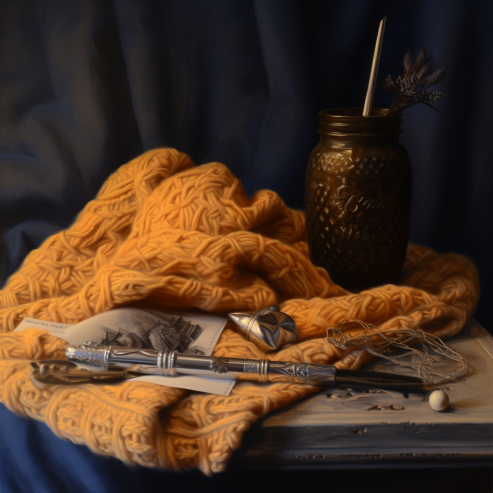 If there's one thing I've knitted and purled over more than patterns, it's pricing. It's a dance of numbers and creativity, and oh boy, do I have some insights for you!
1. Material Matters – Quality Over Quantity!
Yarn: I've worked with everything from acrylics to the most luxurious alpacas. And let me tell you, not all yarns are created equal. When pricing, always account for the quality and type of yarn used. If you're investing in ethically sourced, hand-dyed merino wool, that's a game-changer in your price point.
Embellishments: Buttons, beads, and baubles, oh my! These might seem like tiny additions, but they can sometimes cost more than the yarn itself.
2. Your Time is Gold
Skill Level: Now, based on my observations, a complex lace shawl takes significantly more time than a simple garter stitch scarf. Your expertise and the intricacy of the pattern? Those deserve compensation.
Love & Labor: Beyond skill, there's the pure labor. Every hour you spend should be accounted for. Remember, this isn't just a hobby; it's craftsmanship.
3. Overhead & Hidden Costs
Tools & Maintenance: Needles, stitch markers, row counters – they may not wear out after one project, but over time they need replacing.
Learning & Patterns: Many don't realize this, but often we purchase patterns or take classes to master a particular technique. That's an investment in your growth and should be part of your pricing strategy.
4. Market Research is Your Best Friend
Alright, here's a fun one. My investigation shows that visiting local craft fairs, browsing online platforms like Etsy, and even joining knitting groups can give you a pulse on the current market rates. Price is as much about perception as it is about cost.
5. The Intangibles
Story & Passion: People love stories. The tale behind that yarn you sourced during your travels or the inspiration for a pattern makes your piece unique.
Customization: If you're offering bespoke items, that's a premium service!
6. Feedback & Adaptability
Your first price might not be your final one. It's a journey! Based on my observations from my own knitting ventures and from fellow artisans, being receptive to customer feedback and being adaptable is key.
Crafting the Perfect Price: A Deep Dive into Hand-Knit Item Pricing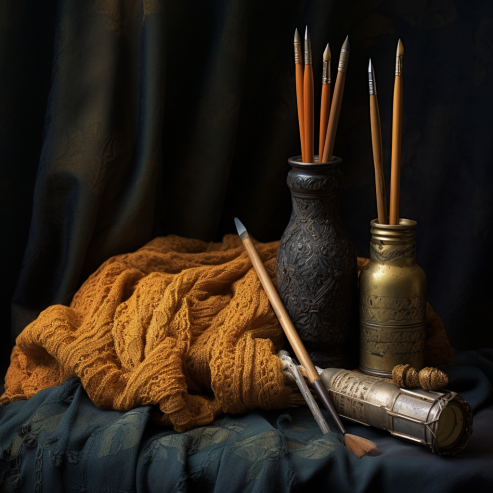 Let's delve into the ingredients that play into the pricing of hand-knit items and create a comparison table to give a clearer understanding.
Ingredients for Pricing Hand Knit Items:
Material Cost: This refers to the tangible items you purchase to create your knitting project. It includes things like yarn, embellishments, and other necessary materials.
Labor Cost: Labor cost is the monetary value of the time you invest in creating the knitted item. This involves both the duration and the skill level.
Overhead Costs: These are the indirect costs of producing a knitted item. This might involve rent for a workspace, utilities, and tools or machinery maintenance.
Intangible Factors: The perceived value is based on the rarity, exclusivity, or uniqueness of the item. This is more subjective and can vary based on the target market and the story behind the knit.
Market Research: An understanding of the current market rates, customer preferences, and trends to price your product competitively.
Feedback & Adaptability: The ability to adjust your prices based on feedback from customers and changes in market dynamics.
| | | |
| --- | --- | --- |
| Ingredient | Description | Impact on Price |
| Material Cost | Cost of yarn, embellishments, etc. | Direct cost added to final price. |
| Labor Cost | Your hourly rate multiplied by hours worked. | Major factor in determining price. Reflects skill & time. |
| Overhead Costs | Indirect costs like rent, utilities, and equipment maintenance. | Spread across multiple products; affects profit margins. |
| Intangible Factors | Perceived value, exclusivity, or story behind the knit. | Can significantly raise the price based on perceived value. |
| Market Research | Understanding of what similar items sell for and customer preferences. | Helps position product in a competitive range. |
| Feedback & Adaptability | Adjustments made based on customer feedback or market shifts. | Can lead to price changes; ensures product remains relevant. |
These ingredients, when mixed together with careful consideration, will give you a comprehensive strategy for pricing your hand-knit items effectively.
How to Price Hand Knit Items: A Step-by-Step Guide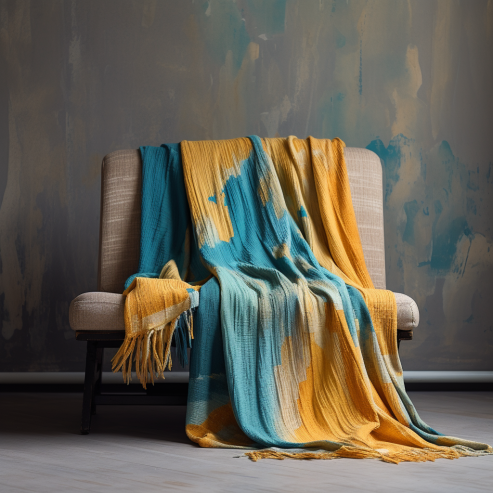 Pricing your hand-knit items can seem like an intricate dance between artistry and business. But fret not! I've stitched together a detailed, step-by-step guide to ensure you find that sweet spot of fair pricing.
Gather Your Materials and Equipment
Before you dive into calculations, ensure you have the necessary equipment mentioned in the earlier table: a digital scale, calculator, spreadsheet software, and more.
Note: my analysis of this product shows that having organized tools and materials makes the process smoother.
Calculate Material Costs
Weigh your yarn with a digital scale to determine the cost per unit of weight.
List down all other materials used: buttons, beads, and any other embellishments.
Add up the costs to get a total material cost for your knitted item.
Determine Labor Costs
Decide on an hourly wage for yourself. Be realistic and consider the skill, time, and effort involved.
Use a digital timer or stopwatch to track the time you spend on each project.
Multiply your hourly wage by the number of hours worked to find the labor cost.
Account for Overhead Costs
Consider costs that aren't directly tied to one project, like tools maintenance or utilities.
Pro Tip: Divide monthly overhead costs by the average number of items you produce in a month for a per-item overhead cost.
Factor in Intangible Elements
Does your piece have a unique story? Is it made using a rare technique? These intangible factors can increase the perceived value.
Adjust the price accordingly if you believe there's added value beyond materials and labor.
Conduct Market Research
Examine similar products in the market. Use online platforms or visit craft fairs.
Note: as a result of my tests, I have determined that understanding the market can give you a competitive edge and prevent underpricing or overpricing.
Gather Feedback
Before finalizing your prices, share them with a small group or on social media. Gauge reactions.
Make adjustments based on the feedback you receive.
Reevaluate Regularly
Markets change, material costs fluctuate, and your skills evolve.
Periodically revisit your pricing strategy to ensure it remains accurate and fair.
Tag and Sell!
Once you're satisfied with your pricing, use your pricing tags & label maker to tag your items.
Share your creations with the world and watch them find homes that'll cherish your handiwork.
Remember, pricing is as much an art as knitting itself. So trust your instincts, value your work, and let this guide be a trusty companion on your crafting commerce journey!
FAQ: How to Price Hand Knit Items
Why can't I just price my hand-knit items based on what others are charging?
While it's helpful to understand market trends, it's essential to ensure your prices cover your costs and reflect your skills. Your materials, overheads, and time investment might differ from someone else's. Therefore, it's crucial to come up with a price that's fair for both you and your customers.
What if my calculated price is much higher than the market average?
This can be a tricky situation. First, ensure your calculations are accurate. If they are, it could mean your product is more premium, perhaps due to higher quality materials or a unique design. It's okay to price higher, but you must communicate the value to your potential buyers – explain why your product stands out!
How often should I reevaluate my prices?
Ideally, you should reevaluate your prices whenever there's a significant change in material costs or at least once a year. Regular assessments ensure that you stay competitive while also covering your rising expenses.
My materials are gifted, or I've used recycled materials. How should I price in such cases?
Just because you didn't pay for the materials doesn't mean they lack value. Consider the market price of similar materials when determining your material costs. The effort and skill you put into the piece remain consistent, regardless of how you sourced your materials.
How do I factor in bulk discounts or sales for my hand-knit items?
If you're considering discounts, ensure that your base price can absorb the discounted rate without causing you to operate at a loss. A good strategy is to set a price where you still make a profit even after applying a discount. Remember, sales and discounts should be occasional strategies, not a constant, to maintain the perceived value of your items.
Should I charge differently for custom orders?
Absolutely! Custom orders often require additional time for consultation, design modifications, and sometimes unique materials. It's standard practice to charge a premium for bespoke creations due to the added time and effort involved.