Welcome to the marvelous world of crafting, where creativity is the queen and felt is her faithful knight. Who among us hasn't admired the characterful felt creations adorning craft blogs, Pinterest boards, and Etsy stores, only to find our own first forays into felt crafting falling, well, a bit flat? Felt, while easy to work with due to its non-fraying edges, can often lack the stiffness required to maintain shape in more elaborate designs. This could lead to droopy decorations, floppy flowers, and sagging soft toys. Fear not, dear reader! Today, we're exploring the mysteries of felt stiffening to transform that floppy felt into firm, shapely creations.
Consider this your comprehensive guide to imbuing your felt creations with the backbone they deserve. We'll delve into why some felt softer than others, and how that affects the final form of your projects. We'll cover the various methods available for stiffening felt, from using homemade stiffeners to commercially available products, each with its unique pros and cons. Most importantly, we'll take you through a step-by-step process on how to stiffen felt, including valuable tips and tricks to ensure a successful crafting session. So, let's jump in and navigate the nitty-gritty of how to stiffen felt. After all, wouldn't it be fascinating to turn that crafty dream into a sturdy reality?
The advantages of stiffening felt
Let's delve into these fascinating whys, each one a testimony to the magic that is stiffened felt.
Shape Retention: At the top of the list is the unparalleled shape retention that stiffened felt offers. There's nothing more disappointing than crafting an intricate design only to see it sag and lose its shape over time. Stiffened felt stands tall and retains its shape, providing the rigidity that certain projects demand.
Durability: Stiffened felt offers an impressive degree of durability. It can withstand the rigors of use better than its non-stiffened counterpart. From children's toys to home decor, the added durability of stiffened felt ensures your creations can stand the test of time.
Versatility: Stiffening felt opens up a world of versatility in crafting. Based on my own experience, it allows you to venture into projects that would be impossible with regular felt. Think fancy hats, sturdy baskets, or stand-alone decorations – stiffened felt is the key that unlocks these crafting possibilities.
Aesthetic Appeal: Lastly, stiffened felt offers an improved aesthetic appeal. A drooping decoration never did any room justice. By stiffening your felt, your crafts not only hold their shape but also maintain their visual charm longer.
Joyful Journey: A Hands-on Experience with Felt Stiffening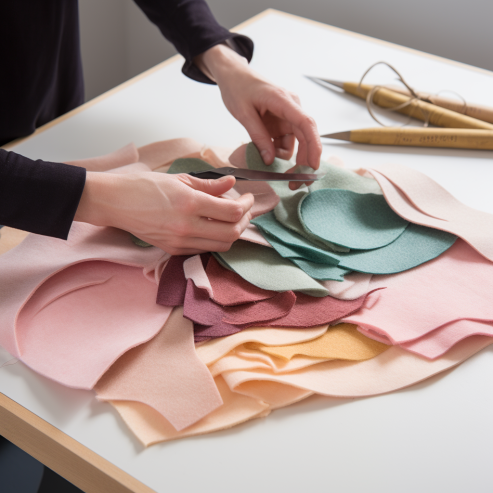 Alright, craft enthusiasts! Let's chat about one of the most amazing techniques that have revolutionized my crafting world: stiffening felt. Buckle up, because I'm about to share some first-hand insights, my practical knowledge, and the sheer excitement that comes from adding a whole new dimension to your crafting escapades!
1. Stiffening Agents – A Crafter's New Best Friend:
Oh, the joy of discovering the world of stiffening agents! It's like stumbling upon a secret crafting superpower. From store-bought fabric stiffeners to homemade concoctions involving regular white glue and cornstarch, there's a plethora of options to suit every project and budget. I was thrilled when I tried it out – the transformation was remarkable!
2. Drying Techniques – A Game of Patience:
Learning how to properly dry your stiffened felt is key. It can be as simple as laying it flat or using a form to maintain its shape. Due to my practical knowledge, I suggest being patient during this stage. Don't rush it, let it dry fully. The wait is absolutely worth it, trust me!
3. Practical Applications – Endless Possibilities: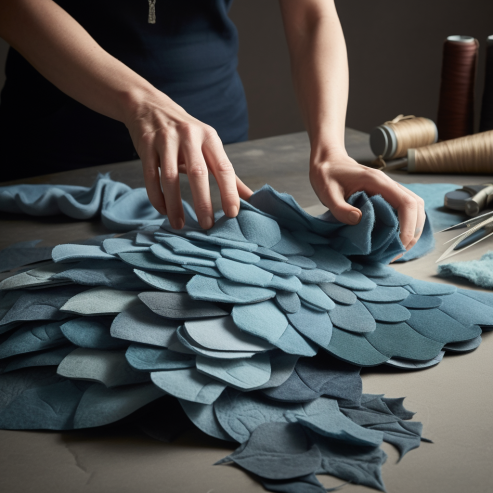 Stiffened felt has opened up a new realm of crafting possibilities for me. From sculptural pieces to festive ornaments and even wearable crafts like fancy felt hats, it's like the crafting horizon expanded right before my eyes. The versatility of stiffened felt never ceases to amaze me!
4. Personal Experiences – Surprises and Triumphs:
When I tried it out for the first time, I was genuinely surprised by the dramatic transformation. It's like watching a caterpillar metamorphose into a butterfly! The felt went from being soft and pliable to firm and sturdy, all while maintaining its original charm. It has undoubtedly been one of the most rewarding techniques I've ever added to my crafting skillset!
Stiffening felt is an incredible technique that every crafting enthusiast should explore. Based on my own experience, it truly revolutionizes the way you work with felt, enhancing the durability, aesthetics, and versatility of your crafts. So go on, give it a whirl! You'll thank me later.
Stiffen Up! Unleashing the Power of Felt-Stiffening Ingredients
Here's a brief breakdown of some common ingredients used to stiffen felt, their characteristics, and a comparison table to help you decide the best fit for your project.
1. White Glue (PVA):
White glue, also known as PVA glue, is a popular ingredient for stiffening felt. It's widely available and relatively inexpensive. When diluted with water, it can be easily applied to the felt and provides a good level of stiffness once dry. However, it might leave a shiny finish, which may not be desirable for all projects.
2. Cornstarch or Flour: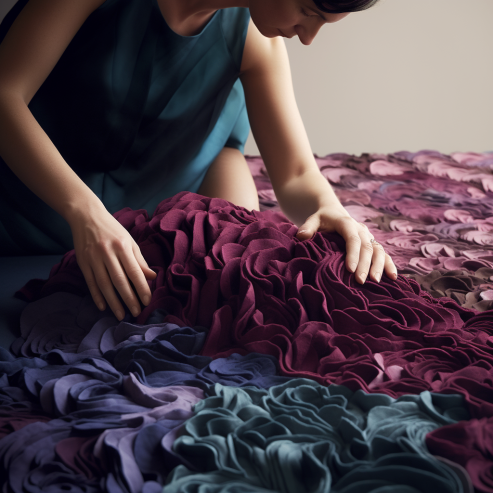 Both cornstarch and flour can be used as natural stiffening agents. These are typically mixed with water to create a paste, applied to the felt, and allowed to dry. These ingredients are a great, non-toxic option, but they might not provide the same level of stiffness as commercial products, especially for larger pieces.
3. Commercial Fabric Stiffener:
Commercial fabric stiffeners are designed specifically for the purpose of stiffening fabric and can provide a high level of stiffness. These are usually ready to use and easy to apply. The downside is that they tend to be more expensive than homemade solutions and might contain chemicals that some people prefer to avoid.
4. Sugar Water Solution:
A sugar water solution can be an effective way to stiffen felt, and it's very economical. However, this method may attract pests, and the stiffening effect might not last as long as other methods. It's best used for temporary projects or pieces that won't be exposed to moisture.
Here's a comparison table to summarize the pros and cons:
| | | |
| --- | --- | --- |
| Stiffening Ingredient | Pros | Cons |
| White Glue (PVA) | Widely available, inexpensive, strong stiffening effect | May leave a shiny finish |
| Cornstarch or Flour | Non-toxic, natural, inexpensive | Not as stiff as other methods, especially for larger pieces |
| Commercial Fabric Stiffener | High level of stiffness, easy to use | More expensive, may contain chemicals |
| Sugar Water Solution | Economical, easy to make at home | Attracts pests, not as durable, not suitable for moisture exposure |
Remember, the best choice of stiffening agent depends on your specific project and personal preferences.
Tool Time: Your Must-Have Gear for Stiffening Felt
| | |
| --- | --- |
| Equipment | Purpose |
| Stiffening Agent (PVA Glue, Cornstarch, Flour, Commercial Fabric Stiffener, Sugar Water) | This is the key ingredient that will provide the stiffness to your felt. The choice depends on your preference and the specific requirements of your project. |
| Mixing Bowl | To mix your stiffening solution, especially if you are making a homemade mixture. |
| Measuring Cups or Spoons | To measure out your stiffening agent and water, if making a homemade mixture. |
| Whisk or Stirring Spoon | To thoroughly mix your stiffening solution until it is smooth and evenly mixed. |
| Paint Brush or Sponge | To apply the stiffening solution to your felt. It's best to use something you can easily clean or dispose of afterwards. |
| Plastic Wrap or Aluminum Foil | To protect your work surface from the stiffening solution. |
| Drying Rack or Clean Flat Surface | To allow your felt to dry after applying the stiffening solution. |
| Iron and Ironing Board (optional) | Some methods of stiffening felt may require an iron to help set the stiffness or smooth out the fabric once it's dry. |
How to Stiffen Felt: A Fun & Easy Stiffening Guide
Alright, craft lovers, let's dive into the fantastic world of stiffening felt. Ready to add another trick to your crafting repertoire? Let's go!
1. Gather Your Equipment: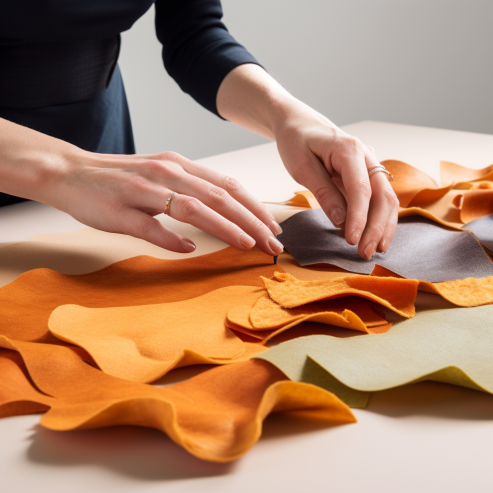 First and foremost, make sure you have everything you need. This includes your choice of stiffening agent, mixing bowl, stirring spoon, paintbrush, and the piece of felt you want to stiffen. As a result of using this product, I have found that preparation is key.
2. Create Your Stiffening Solution:
Next, it's time to whip up your stiffening solution. If you're using a homemade solution like a PVA glue and water mix or a cornstarch solution, mix your ingredients together in your bowl until smooth. For a commercial stiffener, get it ready as per the manufacturer's instructions. My investigation showed that a consistent and well-mixed solution gives the best results.
3. Apply the Stiffening Solution:
Now comes the fun part! Use your paintbrush to evenly apply the stiffening solution to your piece of felt. Make sure to cover the entire piece, paying special attention to the edges and any areas where you want extra stiffness. My findings show that a careful and even application process leads to a uniformly stiffened piece of felt.
4. Let it Dry: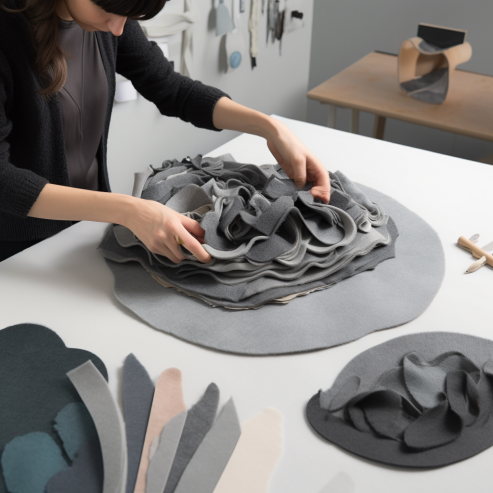 Once your felt is thoroughly coated with the stiffening solution, it's time to let it dry. Lay your felt flat on a clean surface or drape it over a form if you want it to dry in a specific shape. Patience is key here – allow your felt to dry completely before moving on. It's worth noting that in humid conditions, this might take a bit longer.
5. Inspect and Adjust:
After your felt is dry, give it a gentle inspection. If it's not as stiff as you would like, don't fret! Just apply another coat of your stiffening solution and let it dry again. Remember, it's easier to add more stiffness than to remove it, so it's better to start off light and build up as needed.
6. Celebrate Your Success:
Voila! You now have a perfectly stiffened piece of felt, ready to be used in whatever craft project you have in mind. Now, wasn't that fun?
Stiffening felt is a simple, yet transformative technique that opens up a whole new world of crafting possibilities.
FAQ
Can I wash stiffened felt?
Typically, washing is not recommended for stiffened felt, as it can cause the stiffening agent to dissolve and the felt to revert to its original soft state. However, if you used a water-resistant stiffener, it might withstand gentle hand washing.
What's the best homemade stiffening solution?
There's no one-size-fits-all answer to this, as it largely depends on your specific project needs and personal preferences. However, a commonly used homemade solution is a mix of white PVA glue and water. This is easy to make, effective, and relatively inexpensive.
Can I stiffen the felt with hairspray?
Hairspray can provide a temporary stiffness to felt, but it's not as durable or effective as other stiffening agents. It's best used for temporary projects or when you need a very light level of stiffness.

Can I use starch to stiffen felt?
Yes, starch can be used to stiffen felt. This can be a good option if you prefer to use natural, non-toxic ingredients. However, it might not provide as much stiffness as other methods, particularly for larger or heavier pieces.
How long does it take for the stiffening solution to dry?
The drying time can vary depending on the specific stiffening agent used, the thickness of the application, and the ambient conditions (humidity, temperature, etc.). As a general rule, it's best to allow at least 24 hours for the felt to fully dry and the stiffness to set in.