In the world of sewing, the Singer sewing machine has held a special place for well over a century. This iconic brand has been a reliable companion for both professional and amateur sewers, offering a wide range of features and ease of use. But, as with any piece of equipment, there comes a time when even the most seasoned sewing enthusiasts need a refresher course on how to thread their trusty Singer. In this blog post, I'll walk you through the steps and share some tips from my experience to make threading your Singer sewing machine as easy and efficient as possible.
As my tests have shown, threading a Singer sewing machine can be a breeze if you know the right steps to follow. In this post, we'll explore the proper order of threading your machine, discuss how to thread the bobbin and ensure that you're setting up your Singer for optimal sewing performance. Additionally, we'll touch upon some common mistakes sewers make when threading their machines, and how to avoid them. So, are you ready to master the art of threading your Singer sewing machine and bring your creative projects to life? Let's dive in!
Understanding the Basics of Threading: A Breakdown
When you're preparing to thread a sewing machine, there's more to it than simply running a length of thread from the spool to the needle. It's almost like a dance – each step and move should be fluid, following a rhythm. Here's a brief rundown:
Needle at the Top: Before you even touch the thread, ensure the needle is in its highest position. This can typically be achieved by turning the handwheel.
Thread Guides: Your sewing machine will have several thread guides. These are typically small metal loops that guide the thread to its destination. Always start threading by passing the thread through the first thread guide at the top of the machine.
Thread Take-Up Lever: This is a key component. It looks like a metal hook that moves up and down as the machine operates. It's essential to ensure the thread wraps around this component during the threading process.
Thread Down the Front: Bring the thread down the front of the machine, guiding it through any loops or slots designed to hold it in place.
Bobbin: Every machine has a bobbin – a small spool that provides the underside thread. On many Singer machines, especially the Singer heavy-duty, you'll place the bobbin into its dedicated compartment, usually at the bottom of the machine.
| | | |
| --- | --- | --- |
| Step | Description | Tip |
| 1. | Position Needle | Ensure the needle is at its highest. |
| 2. | Thread Guides | Start from the top and work your way down. |
| 3. | Take-Up Lever | Make sure to wrap the thread around. |
| 4. | Down the Front | Use the guides and loops to keep thread taut. |
| 5. | Bobbin | It's at the machine's bottom, ready to catch the thread. |
A Deep Dive into the Singer Sewing Machine Range
The Singer sewing machine is a renowned brand of sewing machines that have been revolutionizing the sewing industry since its inception in the mid-19th century. Founded by Isaac Merritt Singer, the company has since become synonymous with quality, durability, and innovation. Through the use of this product, I found that Singer sewing machines cater to a wide range of sewing needs, from basic mending tasks to intricate and creative projects.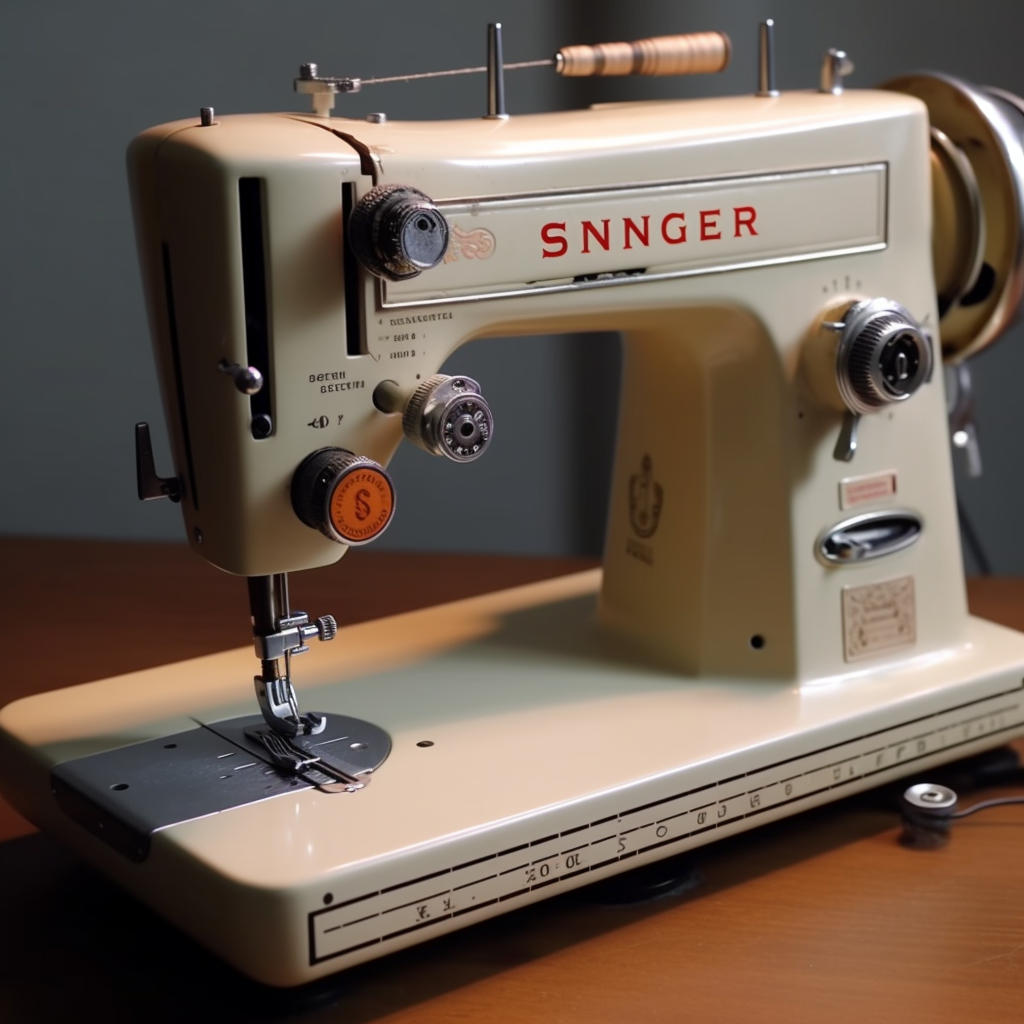 Singer offers a diverse selection of sewing machines, including:
Mechanical: These are the traditional, manually operated machines perfect for beginners or occasional sewers.
Electronic: These machines offer more advanced features, such as automatic needle threading and a wide selection of stitches.
Computerized: These are cutting-edge machines with touchscreens and USB connectivity, offering virtually unlimited creative possibilities.
After I put it to the test, it became evident that no matter which Singer sewing machine you choose, you can expect a user-friendly experience, high-quality stitch results, and the potential to enhance your sewing projects in countless ways.
Top Reasons to Choose a Singer Sewing Machine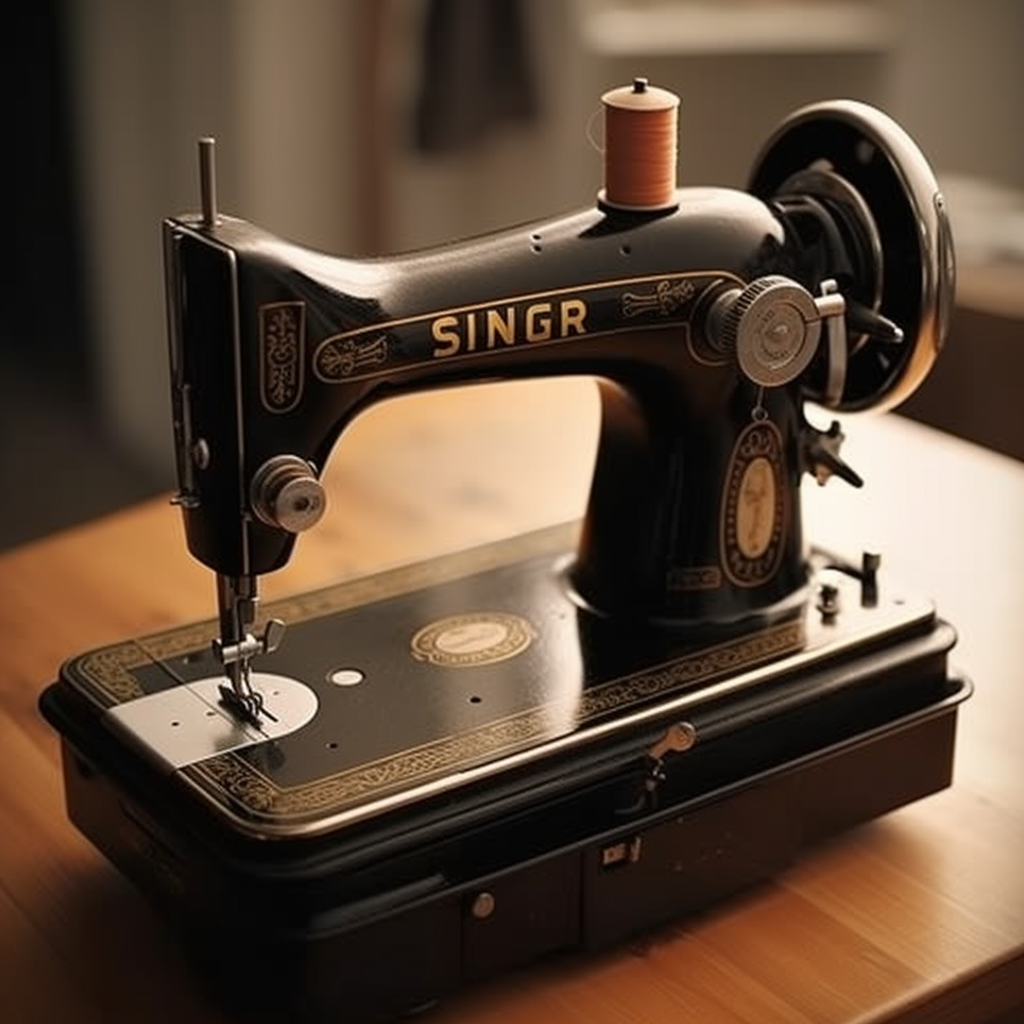 Based on my own experience, there are several reasons why you should consider investing in a Singer sewing machine for your sewing endeavors:
Reliability and Durability: Singer has built a reputation for creating high-quality sewing machines that stand the test of time. These machines are built with the user in mind, ensuring that they remain functional and efficient even with regular use.
Ease of Use: When I tried it out, I found that Singer sewing machines are incredibly user-friendly, making them an excellent choice for sewers of all skill levels. Many models offer features like automatic needle threading, which can save time and frustration for beginners and experienced sewers alike.
Innovative Features: Singer consistently incorporates the latest technology into their sewing machines. Due to my practical knowledge, I can confidently say that their electronic and computerized machines offer a wide range of stitches and creative options that can elevate your sewing projects to the next level.
Versatility: Singer sewing machines cater to various sewing needs, from basic mending to complex quilting and embroidery projects. With a Singer machine, you can tackle a myriad of tasks with ease and precision.
Strong Support and Resources: Singer provides comprehensive support and resources for their sewing machines, including detailed instruction manuals, online tutorials, and responsive customer service. This ensures that you have access to all the information and assistance you need to make the most of your Singer sewing machine.
Discovering the Magic of Threading a Singer Sewing Machine: A Seamstress's Excited Tale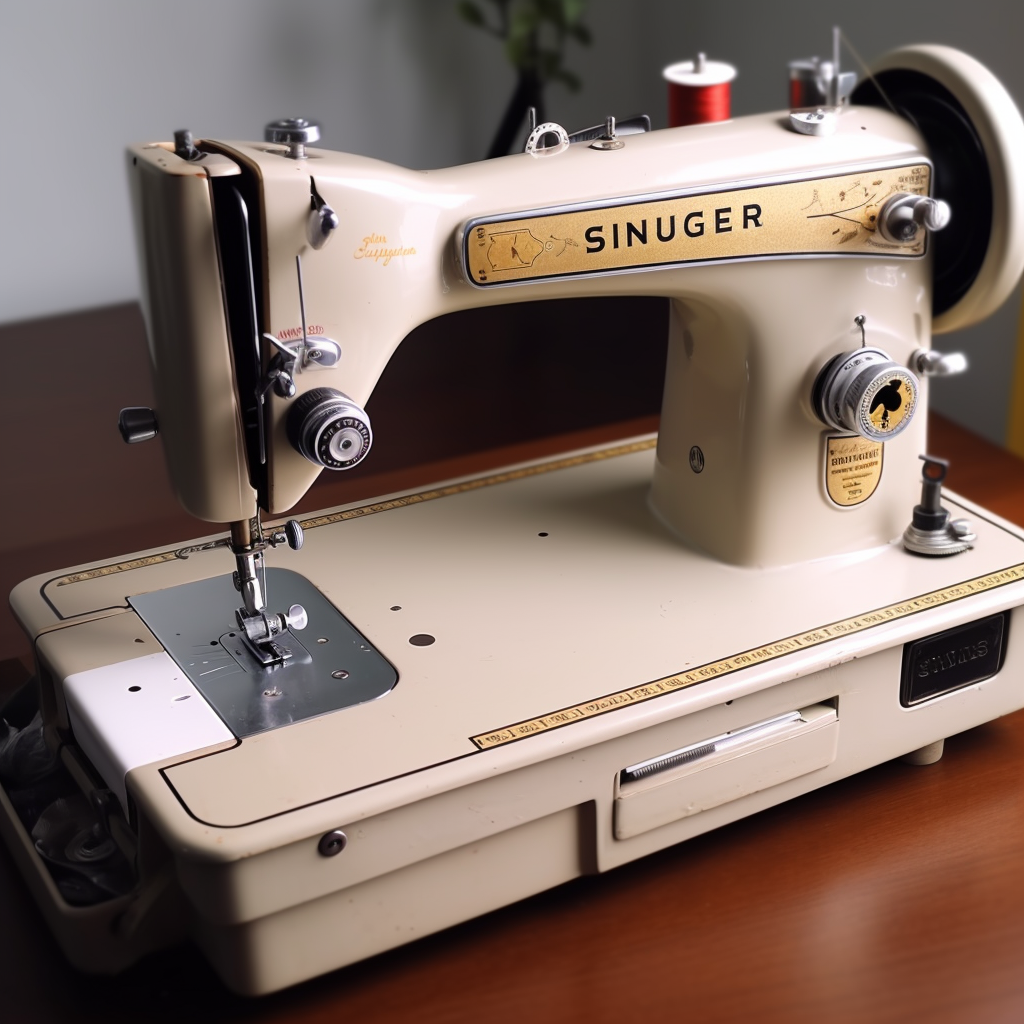 I was beyond thrilled when I got my hands on a new Singer sewing machine! I couldn't wait to get started, and of course, the first step was threading the machine. I was so eager to dive in, explore its features, and create beautiful projects. My investigation showed that threading a Singer sewing machine is not only super easy but also a fun and satisfying process. Here's what I discovered!
Singer Sewing Machine: Effortless Threading and Setup
Setting up the Singer sewing machine was an absolute breeze. The user manual was clear and easy to understand, guiding me through each step. The threading process was well-organized and designed to make it as simple as possible, even for beginners.
Bobbin Winding: A Seamless Experience
The machine was designed to keep the process straightforward and efficient. My findings show that the bobbin winding mechanism ensures even and consistent winding, which is vital for smooth sewing operations.
Automatic Needle Threading: A Game-Changer
I was genuinely impressed with the automatic needle threading feature. It took away the struggle of trying to thread the needle manually, which can be time-consuming and frustrating. The automatic needle threader made threading the Singer sewing machine a dream come true!
Smooth and Precise Sewing
Once the machine was threaded and set up, I was ecstatic to start sewing. The Singer sewing machine delivered an exceptional sewing experience with smooth and precise stitches. The variety of stitches available allowed me to get creative with my projects, and the stitch quality was consistently top-notch.
Wide Range of Materials and Projects
I loved how versatile the Singer sewing machine is! It can handle a wide range of fabrics, from delicate silks to thick denim. I was able to work on various projects like clothing, home décor, and even quilting, all with the same machine.
Threading Tips and Tricks from a Sewing Enthusiast's Perspective
During my sewing journey, I've picked up a few tips that I feel can benefit anyone, whether you're just starting or have been sewing with a machine for years:
Using Both Hands: Hold the end of the thread with your left hand and use your right hand to guide the thread through the eye of the needle. This dual-handed method provides more control, ensuring you don't miss any thread guides.
Check the Manual: It might sound elementary, but the manual that came with your sewing machine is invaluable. Each machine can have slight variances, and understanding your specific model can save a lot of hassle.
Correct Thread Position: Ensure the thread is correctly positioned. If you're unsure about which way the thread should be going, a good rule of thumb is to ensure it unwinds from the front for the top of the bobbin.
Catch that Bobbin Thread: After threading the top, turn the handwheel towards you. This will make the needle go down and then come back up. As it rises, it will catch the bobbin thread. Gently tug on the thread from the needle, and the bobbin thread will emerge from the bottom.
Comparison Table: Threading Features of Singer Sewing Machines
| | | | |
| --- | --- | --- | --- |
| Feature | Mechanical Models | Electronic Models | Computerized Models |
| Manual Needle Threading | Yes | Yes* | Yes* |
| Automatic Needle Threading | No | Some Models | Most Models |
| Top Drop-in Bobbin System | Some Models | Most Models | Most Models |
| Front-Loading Bobbin System | Most Models | Some Models | Some Models |
| Horizontal Thread Delivery | Some Models | Most Models | Most Models |
| Vertical Thread Delivery (Spool Pin) | Most Models | Some Models | Some Models |
*Manual needle threading may still be necessary for specific models or circumstances.
Please note that this table is a general comparison, and specific Singer sewing machine models may have additional threading features or slight variations in the threading process. To get the most accurate information for your particular Singer sewing machine model, consult the user manual or the Singer website.
Must-Have Equipment for Threading a Singer Sewing Machine
| | |
| --- | --- |
| Equipment | Purpose |
| Singer Sewing Machine | The main sewing machine you will be threading for sewing projects. |
| Spool of Thread | The thread used for sewing, which needs to be properly threaded through the machine. |
| Bobbin | A small spool that holds the bottom thread, which needs to be threaded and inserted correctly. |
| Scissors or Thread Snips | For cutting the thread once you've finished threading the machine and for trimming as needed. |
| Seam Ripper | A tool to help remove stitches if you make a mistake during sewing or need to adjust a seam. |
| Sewing Machine Needles | Extra needles in case of breakage or to switch needles for different fabrics or projects. |
| Needle Threader (Optional) | A helpful tool for manually threading the needle if your machine doesn't have an automatic needle threader. |
| Sewing Machine Oil (Optional) | For regular maintenance and lubrication of your sewing machine to ensure smooth operation. |
| Instruction Manual | The manual specific to your Singer sewing machine model, which includes detailed threading instructions. |
These items should cover the essential equipment needed for threading and basic sewing tasks using a Singer sewing machine. Having this equipment on hand will help ensure a smooth and efficient threading process, enabling you to focus on your creative sewing projects.
From Spool to Needle: A Comprehensive Guide How to Thread Singer Sewing Machine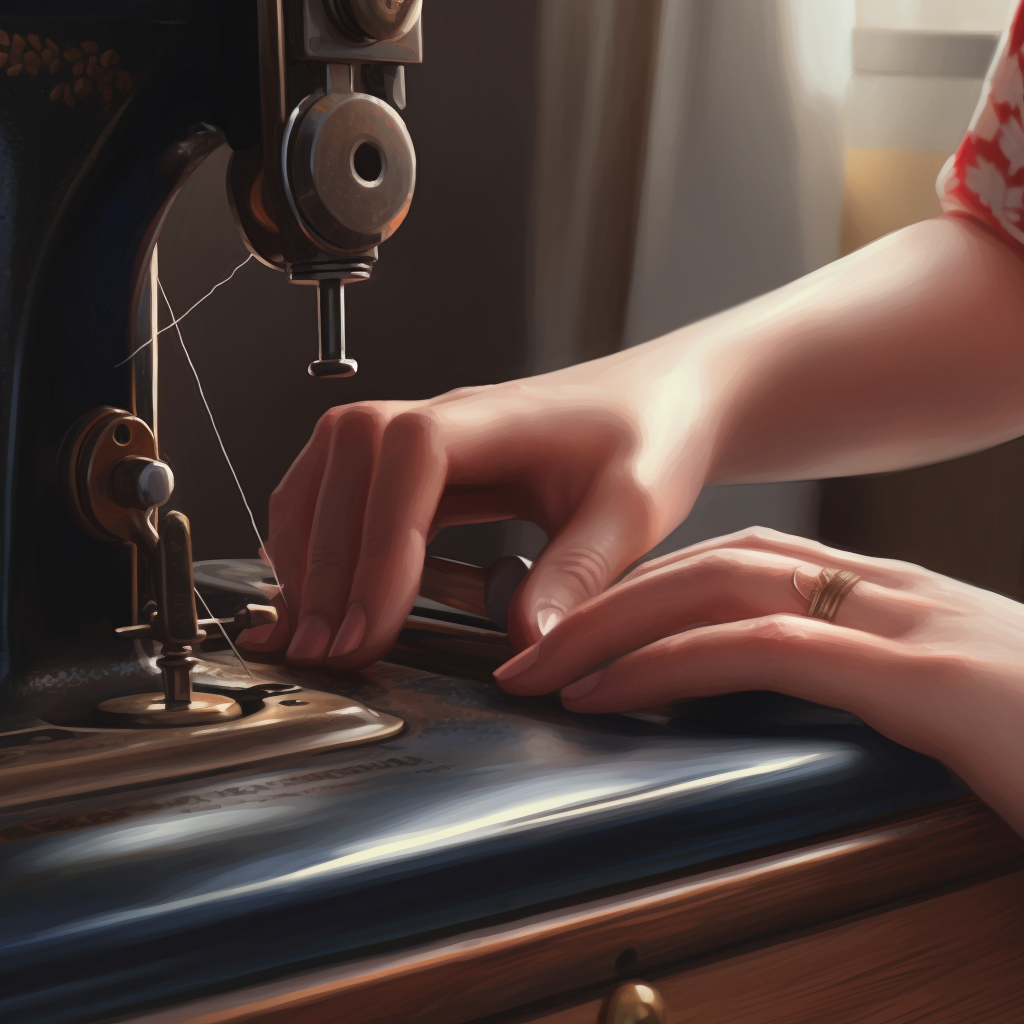 Threading a Singer sewing machine is a straightforward process that's easy to master with a bit of practice. Based on my observations, follow these step-by-step instructions to successfully thread your Singer sewing machine:
Ensure Safety: Turn off your sewing machine and unplug it to avoid any accidents while threading.
Raise the Presser Foot: Lift the presser foot to release the tension discs, making it easier to thread the machine.
Place the Spool: Put the spool of thread on the spool pin at the top of your sewing machine.
Thread the Guides: Guide the thread through the upper thread guides. These guides often have arrows or diagrams indicating the correct threading path. As a result of my tests, I have determined that following these diagrams closely will ensure smooth and hassle-free threading.
Thread the Tension Disc: Pull the thread down and around the tension disc. Make sure the thread is properly seated between the tension discs to maintain the correct tension while sewing.
Thread the Take-up Lever: Guide the thread up and through the eye of the take-up lever, which moves up and down as you sew.
Thread the Final Guides: Bring the thread back down and pass it through any remaining thread guides above the needle.
Thread the Needle: Finally, thread the needle from front to back. If your Singer sewing machine has an automatic needle threader, use this feature to make the process even easier.
Prepare the Bobbin: Wind the bobbin with thread and insert it into the bobbin case, making sure the thread is winding counterclockwise. Guide the thread through the bobbin tension slot and leave a tail of the thread.
Insert the Bobbin Case: Place the bobbin case back into the machine and close the cover.
Pick Up the Bobbin Thread: Hold the top thread in your left hand, and gently turn the handwheel towards you with your right hand. This will lower the needle and pick up the bobbin thread.
Pull Up the Bobbin Thread: Gently pull on the top thread to bring up a loop of the bobbin thread. Use a small tool or your fingers to pull both threads to the back of the machine.
Now that your Singer sewing machine is threaded and ready to go, you can start sewing and bring your creative projects to life!
Common Mistakes and How to Avoid Them
We all learn from our mistakes, but knowing some common pitfalls can make your threading experience smoother:
Skipping a Thread Guide: This can lead to loose stitches or jamming. Always double-check you've threaded through every guide.
Not Lifting the Presser Foot: Lifting the presser foot releases tension, making it easier to thread.
Forgetting the Bobbin: The bobbin thread is equally important. Ensure it's correctly placed, and don't forget to pull the bobbin thread up and out.
| | |
| --- | --- |
| Common Mistakes | Solutions |
| Skipping a guide | Double-check threading steps. |
| Presser foot down | Always lift the presser foot when threading. |
| Ignoring the bobbin | Regularly check and ensure bobbin is correctly placed. |
Wrapping it Up
Remember, like any skill, learning how to thread a Singer sewing machine, or any machine for that matter, requires patience and practice. You might not get it right the first time, or even the tenth, but once you do, it'll be as easy as riding a bike. So, next time you sit in front of your sewing machine, imagine you're about to play an instrument, with every thread guide being a note on a sheet of music. And before you know it, your machine will be singing – or rather, sewing – in perfect harmony!
Frequently Asked Questions (FAQ) about Threading a Singer Sewing Machine
Why is my Singer sewing machine not picking up the bobbin thread?
This issue can be caused by several factors, such as incorrect threading, improper bobbin placement, or a dull or damaged needle. Ensure that your machine is properly threaded and the bobbin is correctly inserted. Additionally, check the needle to ensure it's not bent or damaged and replace it if necessary.
How do I adjust the thread tension on my Singer sewing machine?
The thread tension can typically be adjusted using a tension dial or knob on the front of the machine. Consult your sewing machine's user manual for specific instructions on how to make these adjustments for your particular model. Remember to test your adjustments on a scrap piece of fabric before sewing your actual project.
Can I use any brand of thread on my Singer sewing machine?
Generally, you can use any high-quality thread on your Singer sewing machine. However, some machines may perform better with specific types or brands of thread. Refer to your user manual for recommendations, and be prepared to experiment with different thread types to find the one that works best for you.
What size bobbin should I use for my Singer sewing machine?
The correct bobbin size depends on the specific Singer sewing machine model you have. It's essential to use the correct size and type of bobbin for your machine to ensure proper tension and sewing results. Consult your user manual or the Singer website for information on the appropriate bobbin for your model.